Lichen Planopilaris
Lichen Planopilaris (LPP) is a form of scarring alopecia and is a rare inflammatory condition that results in patchy permanent hair loss on the crown and vertex. It destroys the hair follicle and replaces it with scarring. Symptoms can include an intensely itchy scalp and scalp tenderness. LPP is considered a follicular form of Lichen Planus.
Caroline showing the effects of LPP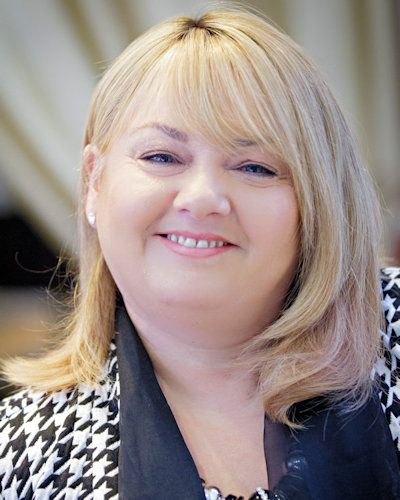 Caroline with her Intralace System
Diagnosis and Treatment
The cause of Lichen Planopilaris is unknown, but it is possibly connected to the body's immune system. The diagnosis may be confirmed by a scalp biopsy. Treatment should be sought and provided early as no treatment recovers hairs that have been lost and replaced by scarring. Recommended treatments may include Oral hydroxychloroquine and potent topical corticosteroids. Please consult your Dermatologist.
The aim of treatment is to slow progression of the disease and relieve symptoms. Hair loss may continue, although at a slower rate.
See other examples of how the Intralace System can help hair loss
Lichen Planopilaris and the Intralace System
™
The Intralace System is an effective and practical way to manage permanent hair loss from LPP. Our client Caroline first visited us in December 2015. 
If you suffer from LPP and would like to discuss your options then please contact us at any of the studios listed below