Managing Female Hair Loss
Lucinda Ellery and her team are proud to have been assisting women in managing hair loss for more than 30 years with the Intralace System™, Medi Connections™, Intralace Minima™ and the fantastic Intralace Freewear System™ – which is a great alternative to a wig.
Dealing with hair loss has a deep psychological and emotional impact on a woman's well-being, and we take immense pleasure and satisfaction in seeing our clients looking their best, with all-new confidence.
All of our new clients have a private consultation to assess which of our solutions best fit you, and of course, your budget. The hair loss management techniques we offer include:
The Intralace System
™
For Alopecia Areata, Female Pattern Hair Loss, Chemotherapy, Post Radio Therapy, Lupus,and most other chronic types of hair loss including Frontal Fibrosing Alopecia and TTM (Trichotillomania) to cover larger areas of hair loss. This is a mesh-based hair replacement system, which we match precisely to your own hair - or, if you prefer, is created in a totally new style and colour for a bold new look. The Intralace System™ is used 24/7, so normal hair washing, swimming and sleeping are all part of your daily routine with this option.
Intralace Minima
™
Especially for hair thinning to the immediate front hair line, centre parting, and crown area.
Medi Connections
™
For Androgenetic Alopecia, Female Pattern Hair Loss and Telegen Effluvium - extremely fine extensions that add volume and hide areas of thinning but will not stress the existing hair.
The Intralace Freewear System
™
This is our trademarked alternative to a traditional wig, and is designed for women with total hair loss. This system is uniquely designed for you using real human hair, which provides the best posible wear, comfort and scalp hygiene. Even better, it looks so real that in effect it becomes your very own hair. Just like our integrated Intralace System™, it allows 24/7 use.
Intralace System™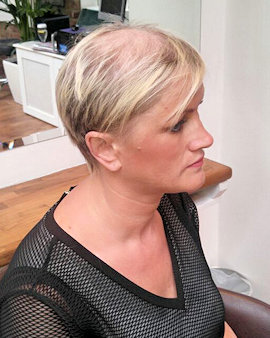 before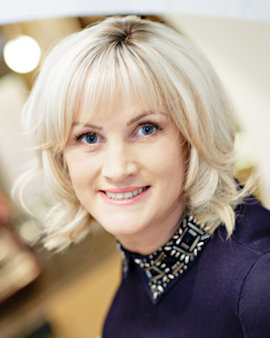 after
Intralace Freewear System™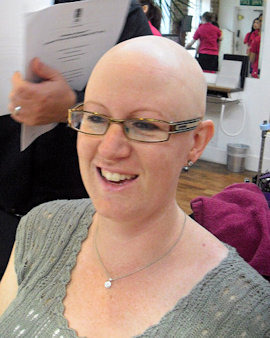 before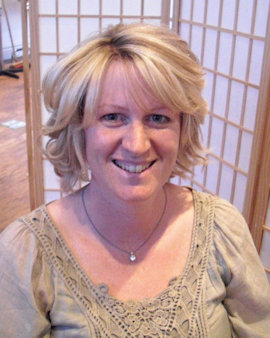 after
Medi Connections™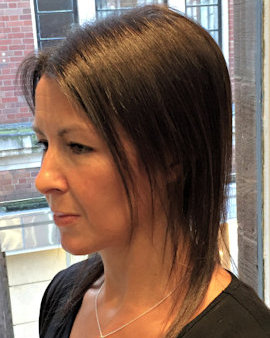 before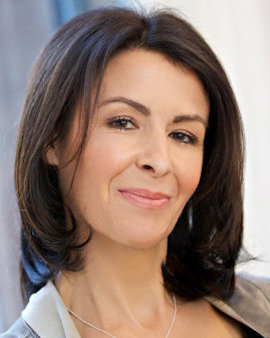 after
Intralace Minima™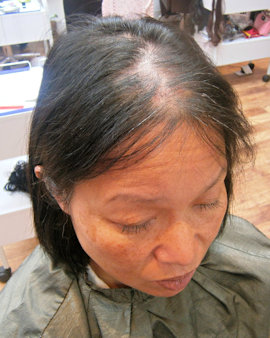 before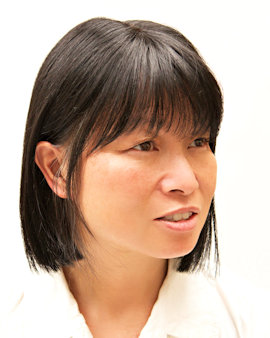 after