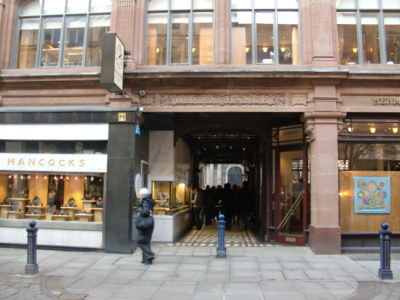 Entrance to our Manchester Studio
Manchester Studio Facilities
Interior photographs of our luxurious Manchester hair salon
Have a peek at these pictures of our Manchester hair studio with its relaxing and calm environment. Elegantly decorated and ideally located on King Street in the heart of Manchester, opposite House of Fraser, Deansgate, on the first floor above the exclusive French store of Hermès Paris. It's surrounded by numerous shops and restaurants so you can plan a great day around your visit.
For full information on the location and directions for getting there see our Manchester Directions page.
To contact us about an appointment see the Manchester Contact page
Click/tap any of these images to see a slideshow of the Manchester studio interior.