Chemotherapy and Hair Loss
It's amazing that we don't realise how important our hair is until we face losing it. And if you have cancer and are about to undergo chemotherapy, the chance of hair loss is very real. Many women report hair loss as one of the side effects they fear most after being diagnosed with cancer.
Here at Lucinda Ellery we can't prevent your hair loss whilst undergoing Chemotherapy but we can help you manage the effects of the hair loss and effectively disguise the problem using our revolutionary Intralace System™.
The Intralace System is an integrated hair loss prosthetic that can be integrated with the clients existing hair even if there is up to 90% hair loss (the system can also be used with total hair loss). Clients can wash, brush and care for their hair just like it was their own. Unlike a wig, you will be able to swim and take part in everyday activities that are often not possible when using a wig.
Many of our clients are undergoing chemotherapy and have avoided the stress of having no hair by using one of our systems. One such case study is that of Sky News Presenter Jacquie Beltrao who began using our Intralace System in April 2014.
Jacquie did not want to use conventional wigs during her Chemotherapy Treatment. She choose to use the Cold Cap treatment during her Chemotherapy which prevented total hair loss and therefore we could successfully integrate the system with her own natural hair.
Some clients choose not to use the Cold Cap treatment and may experience total hair loss, however this does not prevent them from having the Intralace System. We can create a new head of hair using our Intralace Freewear System which will be secured to the scalp using a medical grade tape during the weeks of total hair loss. Whilst using the Freewear system you will be able to wash and brush your hair like it was your own, even go swimming, and this system can be used 24/7. However the tapes will require changing a few times a week. Once the client's hair regrowth has reached 2.5cm in length the Freewear system can then be adapted to the Intralace system and be fully integrated with the regrowing hair very safely. Either system will not inhibit any regrowth at any stage during use.
Typically our clients will use the Intralace System for 8 to 12 months, subject to the client being happy to have a naturally short hair style, or some clients choose to wait until their hair is long enough to use our ultra fine medi connection hair extensions which will allow them to extend their regrown hair to a shoulder length hair style.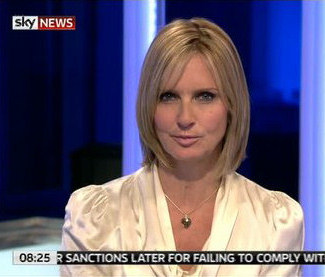 Jacquie Beltrao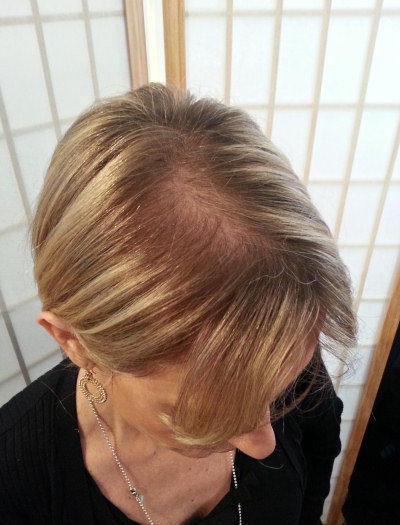 Jacquie's own natural hair 17 days after starting chemotherapy, 40% hair loss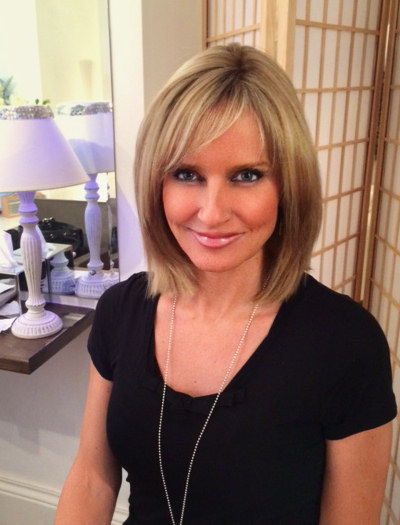 Jacquie at our Edinburgh Studio after having her new Intralace System fitted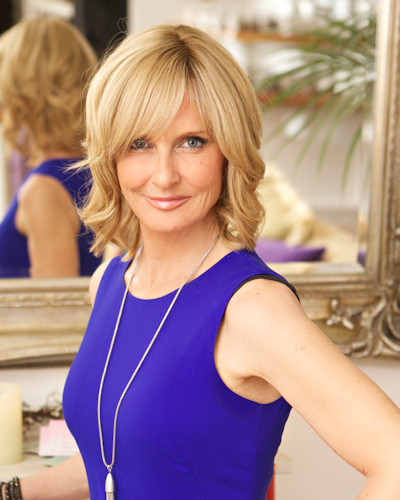 A few days later in London having some extra layers added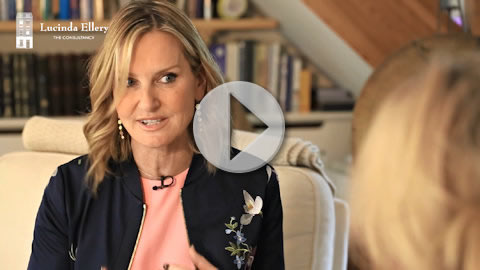 Watch a series of videos of Jacquie talking to Lucinda about her experiences during and after her diagnosis and chemo treatment
Read more about using the Intralace System during or after Chemotherapy