Edinburgh Hair Loss Studio
In the heart of the New Town within sight of the castle
We opened our third UK studio in Edinburgh in 2012 - after Lucinda went to visit the city and fell in love with it. The original premises were in Dundas St but later we moved to the current building in South Charlotte Street. Being easily accessible for our clients is important and here we are just 10 minutes walk from both Waverly and Haymarket rail stations, while the trams and most of the main bus routes have stops in Princes St just around the corner and a few metres away.
Introducing our expert staff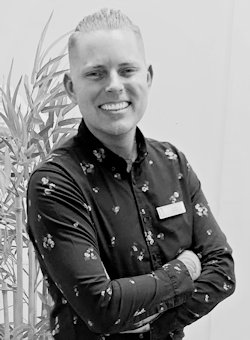 Darren - Edinburgh Studio Manager
Darren has been has been with us since 2016, progressing through lead technician and Assistant Manager before quickly rising to Manager.
He loves interacting with his clients and guiding them on the emotional journey they often go through as we restore their hair.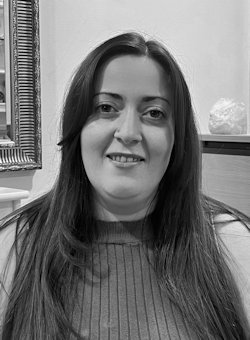 Danielle - Edinburgh Studio Manager
Danielle has been working with us for over 5 years as a Stylist Manager and has now relocated to Edinburgh to join Darren as Studio Manager.
She has over 15 years of experience in hair styling and adores the variety and excitement of finding ways to help restore her clients' looks and confidence.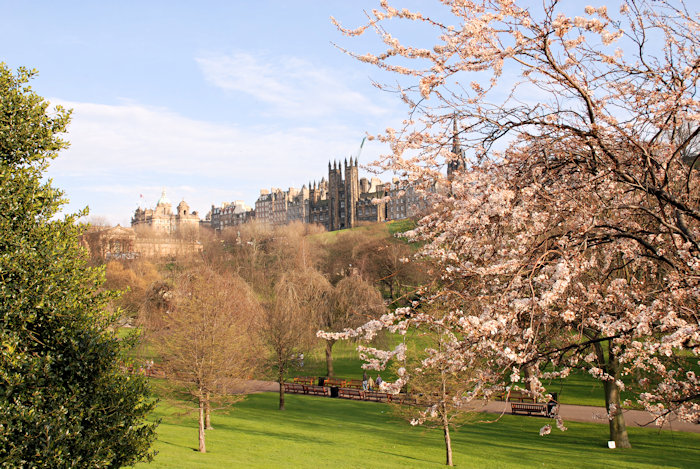 Princes Street gardens are just two minutes from the studio
Hair systems and services available at Edinburgh
As you would expect, the full range of our hair loss techniques are available at the Edinburgh salon, and all our staff are fully trained and experienced in their application.
Initial consultations can be either in-person or via video call, and these are always free. If you decide to go ahead then we'll give you a more detailed assessment and decide, with your informed agreement, which technique is most suitable for your particular hair condition. The main options are the following:
Medi-connections - ultra-light extensions designed to provide volume without stressing the existing hair
The Intralace Minima - for milder cases and particulalry for the front hair line, centre parting, and crown area
The Intralace System - for more extensive hair loss. May also include the Intralace Parting and Side Panels
The Intralace Freewear System - for cases of total hair loss
All hair systems are designed and built from scratch to match your individual case - we never use off-the-peg options which might not suit your particular condition.
Facilities available in the studio
Some of our procedures can take a few hours to complete so we have a number of on-site options to help you relax and pass the time comfortably. Wi-fi and a DVD library, complimentary drinks including wine and cocktails, a snack basket and a lunch delivery service.
To contact us about an appointment see the Edinburgh Contact page.
For full information on the location and directions for getting there see our Edinburgh Directions page.