Southampton Hair Loss Studio
An enthusiastic group of staff make this a dynamic studio
Southampton is our most recent UK studio - our sixth - launched in 2017 and serving the south coast region with both Portsmouth and Bournmouth only an hour away by train or 30-40 minutes by car. To the North, Basingstoke is a similar length of journey.
The studio is situated in Canute Road on the northern edge of the modern Ocean Village marina development at the mouth of the River Itchen, and is just an 8 minute taxi ride from the Central Railway Station.
Introducing our expert staff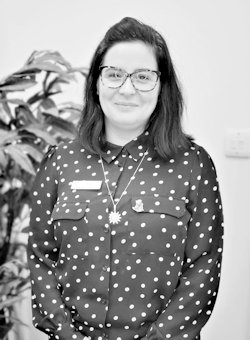 Sylwia - Southampton Studio Manager
Sylwia joined Lucinda Ellery in 2014 as an assistant at the London salon. She's since progressed through a number of roles, including becoming manager at Solihull before coming to Southampton.
She enjoys the friendly environment and spiritual atmosphere that has become one of our trademarks, but most of all delights in seeing the transformations of her clients.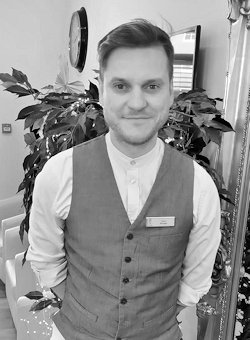 Paulo - Southampton Studio Manager
Paulo joined Lucinda Ellery in 2019 having been a hairdresser since he was just 16 years old.
He's passionate about the work we do and the difference we can make to women's lives and says his favourite moments are when friends and family see them with their new hair for the first time.
Hair systems and services available at Southampton
The full range of our hair loss techniques are available and all our staff are fully trained in their application.
Initial consultations can be done in person or via video call, and these are always free. If you decide to go ahead then we'll give you a more detailed assessment and decide, with your agreement, which technique is most suitable for your particular hair condition. This could be anything between the following options:
Medi-connections - ultra-light extensions designed to provide volume without stressing the existing hair
The Intralace Minima - for milder cases and particulalry for the front hair line, centre parting, and crown area
The Intralace System - for more extensive hair loss
The Intralace Freewear System - for cases of total hair loss
All our hair systems are designed and built specifically for your case - we never use off-the-peg options which might not suit your particular condition.
Facilities available in the studio
Some of our procedures can take a few hours to complete so we have a number of on-site options to help you relax and use the time. Wi-fi and a DVD library, complimentary drinks including wine and cocktails, a snack basket and a lunch delivery service.
To contact us about making an appointment see the Southampton Contact page where you can send us an enquiry or give us a call.
For details of our location and directions for getting there see our Southampton Directions page.