Southampton Hair Loss Studio - Contact Details and Facilities
Location
Lucinda Ellery Consultancy
Ground Floor
1 Canute Road
Southampton, SO14 3FH
Tel: 023 8110 3275 Call
Maps and Directions to get there
Opening Hours
Studio hours
9-5.30 Tuesday to Friday
9-4.00 Saturday
Closed Sun/Mon
Phone lines open
9.00 - 5.30 Tuesday to Friday
9.00 - 4.30 Saturday
Closed Sun/Mon
Studio Services
The Southampton studio offers the full range of our techniques for disguising all types of hair loss, including;
Alopecia Areata
Female Pattern Hair Loss
Trichotillomania
Telogen Effluvium
Frontal Fibrosing Alopecia
Lichen Planopilaris
Intralace systems, Medi Connections and Intralace Minima systems are available at this location.
Initial consultations are free and usually last around 30 minutes. Depending on the type of hair loss they can often be done via video calls if required.
Additional Facilities
For your comfort and convenience we offer the following facilities:
Wi-Fi
Complimentary drinks including wine and cocktails
Lunch delivery service
Snack basket (at certain times of day)
DVD library
Send an Enquiry
Parking
Details of car parking available in the area:
There is pay and display parking in Canute Road and at Ocean Village Cineworld. The Ocean Village parking costs vary from £1 for 1 hour to maximum £8 for 8 – 24 hours.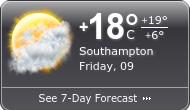 Local Restaurants
There are a number of restaurants of various types and cuisines within a few minutes walk. For instance:
Mango Thai Tapas, 5 Canute Rd
Chiquito, Ocean Village, Canute Rd
Bacaro, Ironside House
Grand Cafe, 1 South Western House Terminus Terrace
Max`s Bar and Brasserie, 40 Oxford Street
The Oxford Brasserie, 33 Oxford Street
Local Accommodation
For clients outwith Southampton who wish to stay overnight, the following list of nearby establishments may prove useful.
Dolphin Hotel, 34-35 High St
The Star Hotel, 26-27 High St