Newsletter Nov 2018 - Jan 2019
Lucinda's Letter
Star Letters
Thank You's of the Year
Karen Hayns retreat programme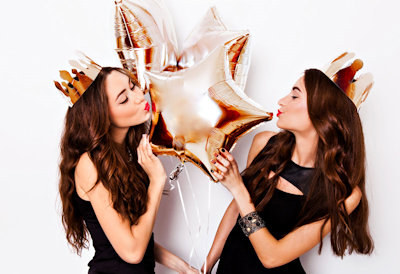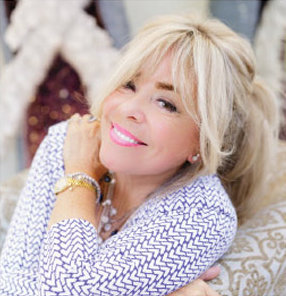 Lucinda's
LETTER
Hello ladies one and all,
Firstly, we want to thank you so much for your wonderful letters, comments, opinions, thanks, appreciation and advice; we truly enjoy your feedback and commitment to us.
Yes its true Winter time is here again; I will never get my head around the speed in which time flows. I hope you're all up and raring to go to enjoy this giving season, or get through it, as for some it's a difficult time. We wish you joy and blessings and for some, the speed of time means it's here but not for long.
I feel so very lucky, I enjoy visiting all the studios and it still remains one of the best feelings ever for me. The pleasure of seeing the women I've known for decades and meeting clients for the first time is incredible, yesterday for example was a whirlwind of newbies all thanking me for setting up the studio. I appreciate it all so much that I forget sometimes how truly special our studios are and I thank you so much for reminding me and for continuing to be special clients one and all. While I was having my hair washed a client asked the sweetheart washing her locks about working here, the staff member said she was on the way out of hairdressing and took one more shot at it by joining us, that she not only worked with her colleagues but they had fun at work and socialised out of hours too, and the whole experience of LE had brought back her love of all things hair. Hairdressers are natural givers, their pleasure in life at work is literally sharing your pleasure and delight at what they have created for you, I one hundred percent believe happiness is expanded by service, and what we do lifts ones spirits so much that we can all bask in the energy of that joy and pleasure.
This last month seems to have been full of questions. I was asked the other day, what I was researching; this particular girl had found my recommended reading or lectures helping her design her own life and found everything had improved immensely. She asked what was bubbling on my stove at the moment, so I recommended Dr Joe Dispenza. Becoming Supernatural: How Common People are Doing the Uncommon, another best seller, OMG, the lectures are spell binding. He is bringing science and mysticism together and the lectures are complicated but made easier by his teachings. I am working to get my head around it all, I certainly know I want to attend a retreat or two for sure and I understand way more clearly how meditation improves our lives and what one can do to the body through our mind. If anyone gets into it I would be delighted to hear your thoughts. Don't hesitate to get in touch if there is anything I can do for you ...I may be meant to be retired but I'm still in the London studio every week and a cuppa with you would be a pleasure.
All our love and thanks to you from all of us, and please do keep your letters and thoughts coming.
Lucinda xxx
Star Letters
Dear Lucinda Ellery,
It is coming up to 8 weeks since I had my hair augmented at your Edinburgh Studio, and I am looking forward to my first maintenance appointment.
Firstly, I would like to express my sincere thanks to the team for looking after me throughout the process with a friendly approach, which put me at ease, but also with practiced professionalism. Well done.
Secondly, I would like to go at least some way to expressing how this process has transformed my life. For the past 10 years I have experienced hair loss, knowing that whatever hair had disappeared could never come back, which over time worsened,and put me in a state of constant grief and depression. I had soldiered on with this, hiding my hair under scarves, hats and wide hair bands, and not confiding my condition to anyone but those closest to me. I thought I was doing a good job of disguising my anguish, until I read testimonies from other women who had experienced the same thing, and then I realised that I was not really coping at all, and that I needed to face up to the problem and do something about it. The testimonies I had read were from women who had then turned to Lucinda Ellery for help, and came away with renewed confidence and love of life. The overwhelming experience of having my hair back in place has swept me off my feet - I had forgotten/repressed how I used to feel, and this process turned back the clock for me. Since having my hair done, I have been able to do things that I have denied myself for too long, i.e, go on holiday and swim in the sea, walk along with my head held high and feel the confidence I once had, I feel truly happy, far more than any amount of therapy could ever have given me.
Thank you from the bottom of my heart, and keep up the good work.
XX
Very Kind Regards,
Joyce
Dear Lucinda,
I wanted to write to you personally to let you know how pleased I am with my new intralace system which was done on 11th September in Hammersmith. You and I met some years back when I came in for a chat one afternoon. I wasn't ready at that point but we talked about the intralace and you gave me some tips re: sprays etc. which was very helpful at the time.
Rolling forward to 2018 and, with fine hair, the menopause and a diagnosis of Lichen Planopilaris I found myself in the perfect storm. Battling to style my hair in the mornings was becoming more and more difficult and I'd reached a point where I wasn't happy with my look at all. I was avoiding mirrors when out shopping, uncomfortable with people looking down on me from behind on escalators or at the theatre. It was all becoming too hard and I was weary of it. I came in again and talked to your daughter Micky who was so professional, knowledgeable and caring. This time I was ready and it was so helpful to have Miriam on the end of the line for any concerns or questions. Again, she was professional, she listened, she was honest and I knew she cared. That meant a lot to me. It was also valuable to talk to other clients about their experience.
So the day arrived and, even with all the research I'd done and all the talking, I didn't really know how I'd feel by the end of the day and I was nervous. It's a big step. The work began and I felt I was in good hands. Diana was my technician for the day with Marina overseeing. Diana worked tirelessly and by the late afternoon it was time for Keeley to start styling. At this point I did feel nervous because this was it, this was the colour, this was the thickness, this was what I'd walk out with and…. it was extraordinary. It was so natural. So, sooooooo natural. It did not look like a wig. It just looked like my hair. My hair but on a very, very good day. I suddenly felt rather relaxed (helped by a lovely glass of wine). I felt confident. I felt I'd made a good decision for myself. I felt brilliant. I left that evening and my partner picked me up in the car. I looked at him and said 'what do you think, tell me the truth' and his reply was 'phenomenal, absolutely phenomenal' and I knew he was telling the truth. I wondered what reaction I'd get from other people and it's such fun. The first reaction I had from another mother at the school gates was…oh you've had a nice blow dry. Another commented that my hair colour looked great. Somebody said that my new fringe suited me. One really fantastic bonus of having the intralace is that people say my new hair style makes me look younger. So many people notice a difference in a positive way and absolutely nobody knows what I've actually had done.
Lucinda, I'm here benefitting from all your thought, creativity and hard work over the years. You have produced an extraordinary hair system that brings such relief and joy to other women. Thank you, thank you, thank you.
Kind regards
Helen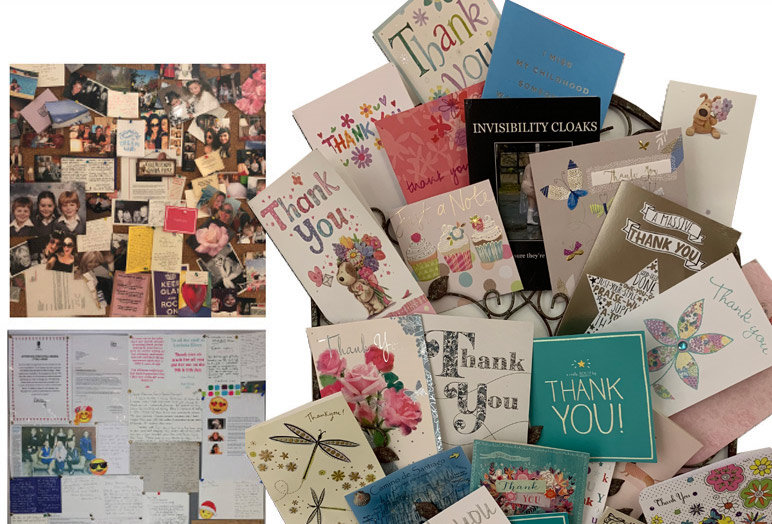 THANK YOU'S OF THE YEAR
Time has flown by so quickly. We decided to include just a few client thank you notes from all over the world. Thank you everyone for your kind words.
New York
"So much more than a new hairdo. Thank you for the friendship, the confidence it gives. The relaxation, the ambience. Oh and the lovely hair."
"You do miracles everyday everything has changed for me since coming to this home of dreams. You and your team are incredible."
Los Angeles
"Dear Lucinda Ellery Team, Today is my fifth day with my new hair. I have no words to describe what I'm feeling; the best way for me to explain is that I finally feel full. I am no longer hiding and full of shame. I don't avoid mirrors or eye contact with others. You have brought me back to life and I am forever grateful for it. Nicole: your kindness, honesty and understanding meant everything to me. You made me feel like I wasn't alone. Marina: your artistry, kind demeanour, and attention to detail made this process so easy and pleasant. Brandon: your sense of humour, understanding, and talent are EVERYTHING. You are all truly angels. I am so grateful for you and look forward to seeing you soon. From the bottom of my heart, thank you."
"To my friends at Lucinda Ellery, You have become like family to me over this past year. And I can't thank you enough for the life changing care you've provided. So, THANK YOU and hope you all have an awesome holiday season"
London
"Dearest Marina, Lucinda and the wonderful team, thank you for showing me such kindness and generosity yesterday. I was truly touched and taken a back, sending love and thanks "
Edinburgh
"To Robyn and Girls, It's taken awhile to get used to my new hair. But I really love it now and I'm so happy I get to have my lovely hair and it's made my wedding very special day. A huge thanks to you and all the girls for looking after me. You all be fabulous."
"To Robyn, Thank you so much for helping me with my TTM. I love my new Hair and it has made so many aspects of my life better. Looking forward to more giggles with the girls in the coming Months"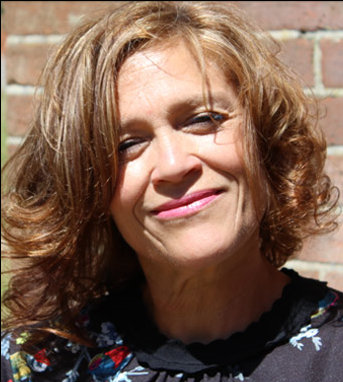 KAREN HAYNS
Fancy a new adventure?
Think retreat, think life lift, think In The Making - an exclusive offer for you.
In fact, if there's enough interest, I will run a programme exclusively for Lucinda Ellery clients to help you tame your Trich. Imagine what that could do for your hair in a whole year… (my hair now, pull free for 8 years). In The Making is a brand new unique 12 month retreat style personal development programme thoughtfully designed around busy lifestyles to create freedom, choice and lasting change in any area of your personal or professional life you think needs it.
WHY A YEAR?
Because experience tells me that miracle cures and quick fixes are a false economy. Far better to take the scenic route, learn heaps along the way and emerge wiser, happier and more fulfilled.
WHAT'S IN STORE?
The programme is designed around six retreat style days in a pared back, beautiful, off-the-beaten-track setting with as much or as little coaching in between as you need. Then, a year on, there will be a final morning of reflection and celebration to mark the close of the programme. The retreat days are at the heart of the programme, however the wider experience will come from what our group creates together in a year that promises to be full of discovery and accomplishment, irrespective of your age, gender or profession. There will be opportunities to work solo, in pairs and as a group on each of the retreat days, including time for one-to-one coaching with me.
Throughout the programme, optional one to one coaching is available between retreat days as follows:
30 minute top up private coaching session - £60
60 minute top up private coaching session - £100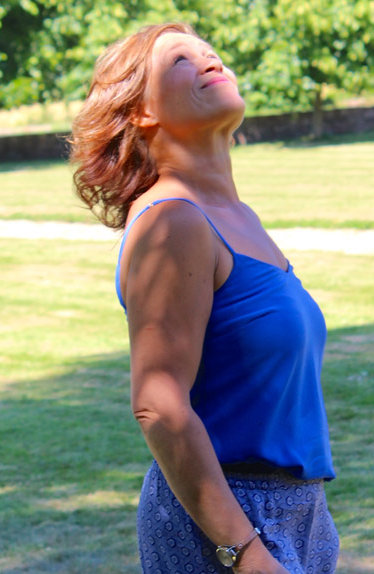 WHAT WILL I GET?
A new lease of life with:
Clarity about what's important to you.
Confidence to create or let go.
Commitment to get stuff done.
Coaching tools and techniques to set you up for life.
WHO'S IT FOR?
Open to men and women, all ages and stages of life and career welcome. Each programme runs as a closed group with a maximum of eight places.
WHERE?
St Katharine's at Parmoor, http://srpf.org.uk/, is tucked away in the Hambledon Valley, between Marlow and Henley offering visitors oodles of peace and humble charm. Set in 10 acres of private grounds, it's the perfect spot to get the ultimate life lift.
Accommodation is available at St.Katharine's at a cost of £35 per night and includes breakfast. Ideal if you're travelling further afield or would like to arrive or leave feeling un-rushed.
PROGRAMME DATES
The retreat days at St Katharine's all fall on a Thursday (to protect those precious weekends) throughout 2019 and 2020, plus a final half-day to reflect and celebrate the anniversary and close of the programme, followed by lunch and farewells.
The dates are:
16 May 2019, 27 June 2019, 19 September 2019, 14 November 2019, 23 January 2020, 19 March 2020, 14 May 2020 (half day).
Exclusive programme cost to Lucinda Ellery clients On top of the special introductory rate of £895 which includes six and a half retreat days, lunch, refreshments and all programme materials, I am offering all Lucinda Ellery clients an additional 20% discount for all bookings made before 1 March 2019 on a first come, first welcomed basis.
Pay 25% to secure your place. And then 50% of balance six weeks before programme start. Outstanding balance after third session. Payment plans at no additional cost are available on request (please just ask).
NEED TO KNOW MORE?
If you love the idea of an exclusive Lucinda Ellery programme, then I'd love to hear from you, but all enquiries welcome, so text me today on 07887 824 209 or, take a peek here:
or email me
karen@fpc.company
Long-time Lucinda Ellery client and friend Ann Hood shares her incredible story and how Breast Cancer Care helped support her through her journey…..


Breast Cancer Care helped me overcome the terrible shock of my diagnosis
It was just days before her Ruby Wedding celebrations when Ann Hood, 59 at the time, was diagnosed with breast cancer. Desperately worried and not knowing what she should do next, she called our Helpline.
'It was June 2014 and we were getting ready to celebrate our Ruby Wedding. I had gone for a routine mammogram and not long after I was diagnosed with stage 2 breast cancer. I was so very worried by what that might mean and fearful for the future that I don't know how I got through the celebrations.'
'To be honest, I was at a complete loss but then my 97-year-old father said to me: "You are strong and you'll get through it".'
'Despite his encouragement I knew I couldn't manage on my own. I called the Breast Cancer Care Helpline and told them how scared I was. I'm not ashamed to say I was in tears.'
'But immediately they helped me begin to come to terms with my situation. I called several times and the empathy of the people I talked to made me feel more confident about facing the future.'
'My treatment was lumpectomy and radiotherapy, which left my skin badly burnt. Again, I called the Helpline about what I was going through and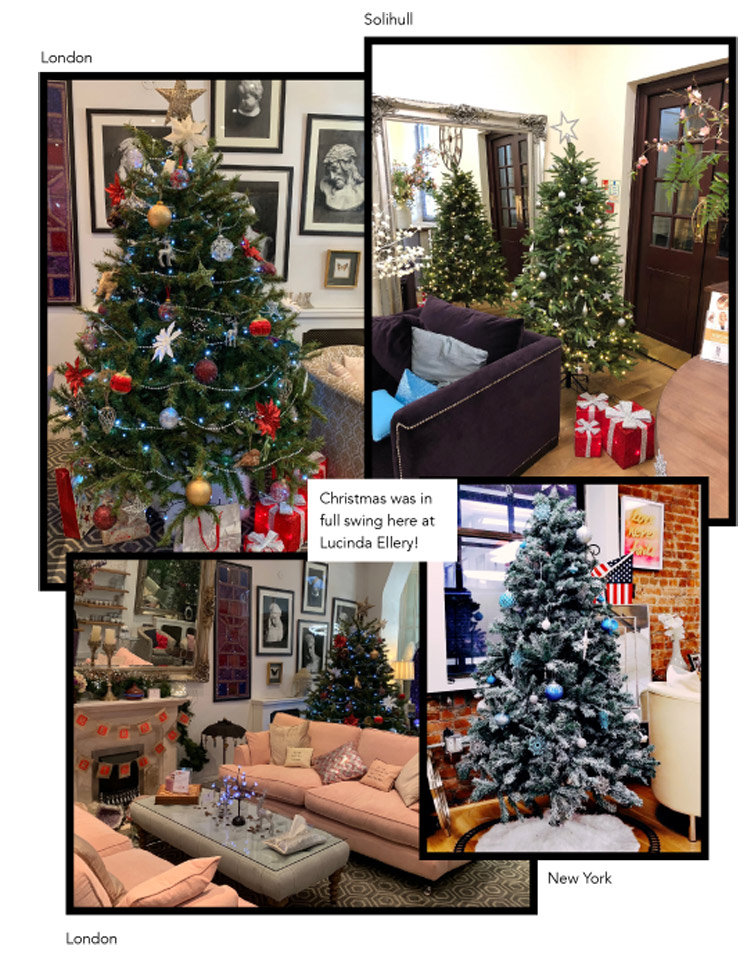 Back to the Newsletter Contents page