Newsletter Aug - Oct 2015
Conversations with Lucinda incl. TTM Evening photos
Star Letter
Fullmore replaced by Toppik, and new 909 dry hair treatment
New York Studio opening
Karen Hayns TTM Column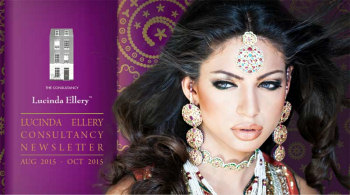 Conversations with


LUCINDA ELLERY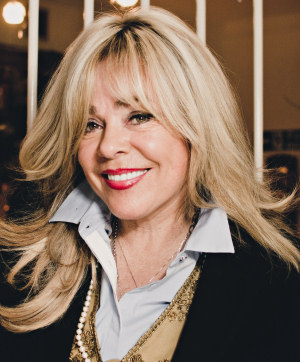 Lucinda, it seems to have been a busy few months for the Lucinda Ellery Consultancy. What has been the highlight for you over the last quarter?
I have to say that I am so excited to announce that we have secured our Lucinda Ellery NYC location, it is getting done up as we speak and all should be ready within the next few months. It looks amazing, a cool, trendy, NYC warehouse style space which I am so excited to go and style up in the Lucinda Ellery way. It has been such a dream for me and my team to be able to expand our services across the pond and this new addition is one of our most exciting ventures yet. At this moment in time we are focused on hiring and training our NYC team who will be on hand to give our fabulous clients the 5* LE experience - something we would love to hear your feedback on once we are up and running. We will be offering all the same services as in our other locations including, new Intralace applications, adjustments, realignments, washes, styling and extensions. I really hope our clients will drop by when in this amazing city and let us know what they think.
Wow. That is great news. I heard you held your annual TTM evening in London in May, how did this go and is this an event that will transpire across to the States?
The TTM events we hold are always a joy and it just fills me with such happiness when I see the girls sharing their stories, experiences and making new friends in which they find support.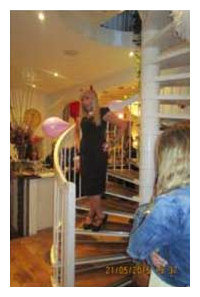 This year we had the privilege of some amazing and inspiring guest speakers including Debbie Moore (OBE) of Pineapple Dance Studios, Karen Hayns (life coach and a pull free LE client now for 4 years) and Flo, a lady dear to my heart. Flo has been pull free for over 10 years and still comes to see me for her luscious blonde extensions and she is a constant reminder to us all that you can indeed live, thrive and survive with TTM. The theme of the event was cocktails and cupcakes but I also made my famous tropical punch which certainly helped loss of inhibitions and got the conversations in full flow. The purpose of these events is to shine a light on TTM and remind our ladies experiencing it that there is support out there for them. Lucinda Ellery has worked in conjunction with TLC (Trichotillomania Learning Centre) for many years and in our own ways we contribute to their vision which is to get TTM into the main stream whether that be with doctors, NHS or even within families. Taking these events to the States is a MUST. I am aware that the Los Angeles studio is currently organising their first TTM event and NYC will follow suit once up and running. If you are interested in hearing about our upcoming TTM events please register your interest with erin@lucindaellery.com believe me we have a lot of fun, here are some pictures of the London event.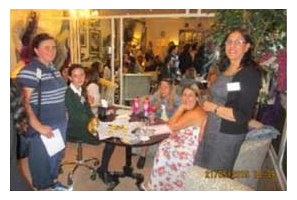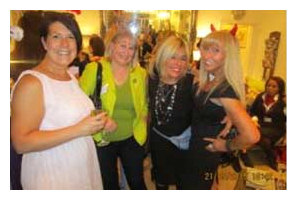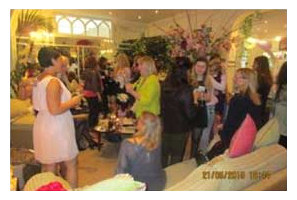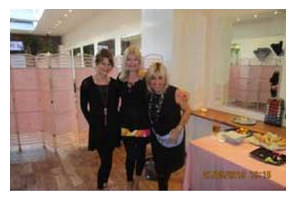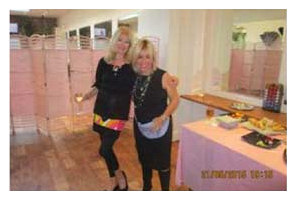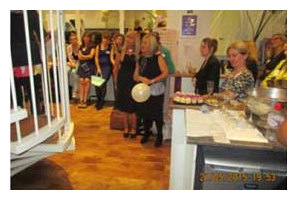 We hear your name associated with TTM/Jon Grant/TLC etc. quite a lot. TLC were also hosting an event in London in June. Did you attend? What are your plans in terms of furthering your work in this field?
Well I can't express in words my admiration and love for the work of Professor Jon Grant and that of the TLC organisation. People who care and who are working to give a voice to those trying to make sense and seek help for their compulsive behaviour. I will be meeting with Jon when he is back over in the UK to do some one to one interviews on the condition, rationale, reasoning and aids. I am very excited to get that particular project underway which I will of course share with you all once completed. I am also just starting to pen the book I am writing about TTM, this book follows those clients of mine that have experienced TTM within their lives and also extends its insight into the lives of their families and friends with a special section regarding how parents deal with this. If you are a parent reading this with a child managing TTM please do get in touch with us at erin@lucindaellery.com we would love to hear your story. Of course all information such as names or specifics  will be treated as confidential but please do get in touch to get your story heard. Coupled with all of the above is the TLC 'International no pull week', this is held in October and at Lucinda Ellery we see this week as an opportunity to really push to shine a light on this condition so we will be sure to be busy within that specific week, to find out more please visit http://www.trich.org/
You have been in this industry for 30+ years. What keeps you motivated to want to do more and achieve more?
I always have one answer and one answer only to this kind of question, PEOPLE. When I say people I mean clients and my team. The joy it gives me when we receive cards, letters and calls with clients telling me of the changes in their lives, of how their confidence has improved, how their relationships are at an all time high or how they just learnt to like themselves again, well this is the key thing that motivates me to do and to want to do more. I will always remember one letter I received from a 9 year old girl who had radio therapy due to a brain tumour which meant her hair wouldn't grow back in a certain spot. It's hard enough being a young woman these days let alone having to deal with being the victim of bullying and as a young child, safe to say this young lady came to me depressed, distraught and really low. After our consultation she decided that she wanted the Intralace system and I will never forget the letter I received from her 1 month later. In her letter she wrote that she had moved school, she had got good grades for the first time in a long time and that she had made her first real friend. This is why anything that makes a person feel better will improve our lives immeasurably. Then on the other side of things are my wonderful team, nothing is too much trouble for them, so long as they are helping and giving good back into the world. They go to hospitals, in their own time, to give amazing hair to those who are terminally ill or those who cannot make it to our studios. When I hear things like this (which is often) it reinforces how lucky I am and how the universe really has sent me angels in clients and colleagues alike.
So what is the grand plan for Lucinda Ellery? What is the dream and direction of Lucinda Ellery the brand and the business?
I never like to look too far ahead as I just am thankful for each and every single day that I am able to give joy and love and for those moments you realise your dream has made the dream of others come true. In terms of the business and its growth strategy, well I leave this in the capable hands of my darling children who have been company directors for over 20 years, I have full faith and trust in their decisions. They are ridiculously smart, humble and kind, great leaders. I know after New York is up and running we will look to open in and around Solihull in the Midlands then perhaps another in the States. We are very much a company that like to take things one step at a time, slowly putting in solid foundations. For me personally I am looking forward to visualising into reality my TTM retreat in the South of France where I would continue working with rather extraordinary women and provide a place that can help them feel safe and to learn to manage TTM. This is the dream which I am currently working to make a reality.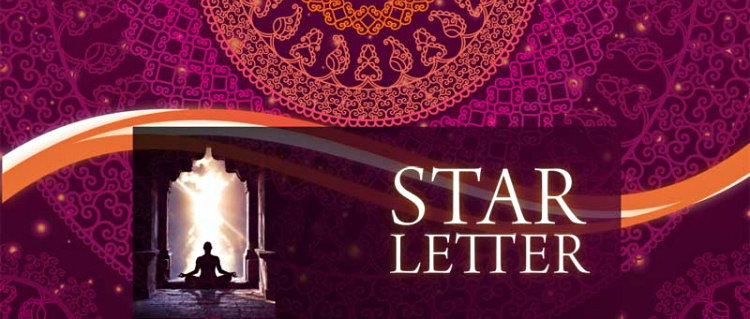 Dear Lucinda
I have been meaning to write a note to you for a while. It's 4 months now since I had my Intralace done and I love it now as much as ever. This little note is to say thank you to you and your team for the care and consideration shown to me from that first meeting with Chris, everyone has been amazing.
As you know I had the Intralace because of having breast cancer and my treatment and ongoing recovery has meant that the Intralace has given me much more confidence. I simply dreaded no hair as much as I feared the breast cancer and my hair loss became all consuming.
I have a corporate job and image matters this may seem shallow but folk do tend to judge you first time they meet you on how you look. I was scared people just saw a sick cancer patient when in fact I had my surgery and treatment and I was on the way back up but I looked dreadful, loss of and thinning hair knocked my self confidence so much I felt I had lost my femininity.
People that see me now say how well I look and "wow who does your hair." I have just had my one year scan and got the all clear so life is good and sweet once more.
Would you kindly pass my thanks on to Miriam and Chris who walked and supported me through the decision to have the Intralace it seemed a big scary thing and they allayed all my fears. The London team, Marina and Ivana who created this amazing piece of work. Thanks to Lorraine and Anka both whom I call Scissor hands, wow can those girls cut and style hair and of course Marika and the Bristol team who carry out my adjustments.
Lots of love to you too Lucinda you are a very special lady who has created something wonderful for us ladies to feel a million dollars.
God bless you all
Ann (aka Baldilocks and now luscious locks)
xxxx

LUCINDA ELLERY
PRODUCT NEWS
Here at Lucinda Ellery we always like to keep you informed of any changes to your favorite products. We would like to advise all clients that Fullmore Spray has now been discontinued and has been replaced with Toppik. This spray is from the same manufacturer and comes in the same colours as Fullmore and is available to buy at reception. Please ask us for more details.
Lucinda Ellery has recently discovered a new product from the 909 brand. 909 treatment is a specially formulated treatment for dry hair. This product contains natural care lipids, silk proteins, and jojoba oil to make your hair instantly smooth, soft, and easy to comb through. This ultra nourishing deep conditioning treatment is highly recommended for use on our extensions and Intralace Systems. Sometimes hair that isn't growing from the scalp can be a little bit drier due to the fact that it's not getting the benefit of the natural scalp oil.
Because 909 is so rich, it is only for use as needed. This bottle is great value and will last for a very long time – a few drops go a very long way. Our American stylists and clients cannot stop raving about it. Don't forget to ask your stylist about 909 treatments at your next appointment.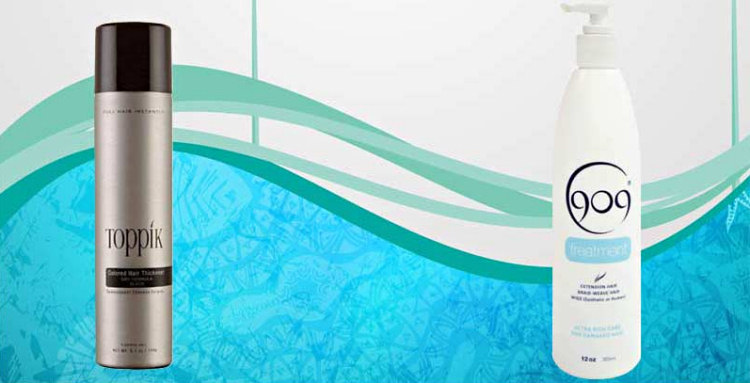 We are pleased to announce that our Manhattan, New York location is set to open very soon. During Lucinda's last trip to NYC, she visited at least 30 locations until finally finding the perfect spot. Located at 37 East 28th Street, our newest studio has a loft/warehouse feeling that we all love. The exposed brick accents as well as natural lighting have the perfect city feel that Lucinda envisioned for so long. We are currently undergoing construction and then Lucinda will add her final personal touches that we all know so well. Many of our clients are very excited that there will be another location to visit during their travels. We hope you all get a chance to visit us in The Big Apple.
Lucinda Ellery NYC – Suite 607, 37 East 28th Street, New York, 10016
For more information on our new location please email: priya@lucindaellery.com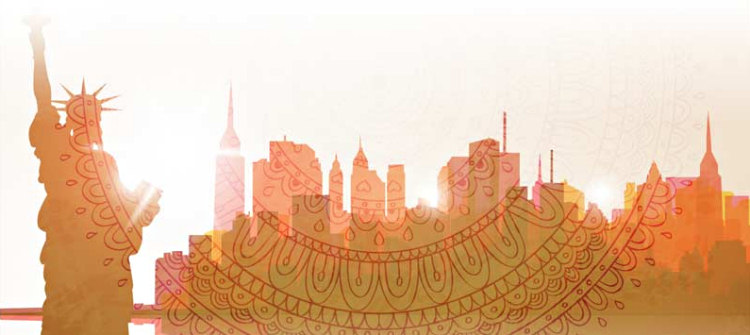 TTM COLUMN by
KAREN HAYNS
Hello Girls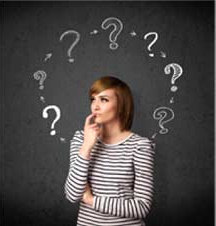 Making your mind up…
I'd just like to start by saying how wonderful the TTM event in May was and to meet so many of you and share stories. I went home thinking how lucky we all are to be part of such an amazing place - and so a big thank you to Lucinda, Priya and the team for making it such a memorable night. Roll on next year I say…
Last time we talked hair so thought I'd share some tips on a subject that crops up time and again in my coaching, and that is feeling stuck. It's quite common, because it ultimately relates to decision making.
When you think about it, you will literally make hundreds of small decisions during the course of a day – some you'll make without thinking - because they're part and parcel of your daily routine; like what time to get up, what to have for breakfast, where to be at certain times, and so on.
Then there are decisions which need more time and attention. Depending on your nature you will either go with your gut and decide very quickly, relying on a combination of instinct and previous experience – or you may find yourself struggling to see the wood for the trees, particularly if the decision isn't an everyday thing; like whether to move house, change career, deal with a difficult relationship, or learn to do something new. It may even be a decision about putting something off. Below is a technique which can help and will certainly appeal to those of you who like to cover all bases. It involves weighing up the factors influencing a decision and considers the forces that are either driving you towards making a decision or driving you away. It is particularly effective for managing change and so with practice (like anything) you can become very good at it. The issue being considered here is whether to change career.
| Forces for change | Score |
| --- | --- |
| More money | 8 |
| Better work-life balance | 7 |
| Better long-term prospects | 5 |
| More variety | 4 |
| Greater responsibility | 6 |
| Developing new skills | 2 |
| Total | 32 |
| Forces against change | Score |
| --- | --- |
| Already established in current career | 2 |
| Effort required to find the right job | 3 |
| Competitiveness of the job market | 3 |
| Lack of relevant experience | 5 |
| Concerns about self-confidence | 7 |
| Fear of failure | 7 |
| Total | 27 |
Write down the decision you want to make at the top of two columns
List all the forces for change in one column and the forces against in the other
Assign a score to each force from 1 (insignificant) to 10 (highly significant)
Total up the forces for and against the decision at the bottom of each column
In this example the forces for (32) are greater than the forces against (27) indicating that a change is desirable. Simply getting to this point can help bring clarity to a situation that may otherwise be unclear, resulting in procrastination, and may bring on feelings of unease or stress.
Next, explore the list of factors with a friend or partner. Are there any surprises? How do you feel about each of the forces and are any of them increasing in significance? Ask your friend/partner if they think you've overlooked anything?
Progress can then be made by looking at ways of working on the forces for change, and perhaps more importantly, encourage yourself to think about how the forces against change could either be reduced or overcome? This is likely to lead to further clues about where your priorities lie.
Note that this technique only works where there is a decision or situation to make and not where there are a number of competing options, like 'do I buy a new car, or keep my old one?', here you would just go with 'do I buy a new car?'. Also remember to list as many factors as you can think of, that way you can be sure that you have as complete a picture as possible of the issue.
So, why not give it a go? Don't worry if you get stuck, just drop me a line or call me, I'd be happy to help. Until next time.
Karen
m: 07887 824209
e: karen@futureperfectconsulting.co.uk
www.futureperfectconsulting.co.uk
Back to the Newsletter Contents page