Coronavirus
Client updates
29th April 2021
As most are aware, we are now fully open for all services including colour and hair extensions services.
21st January 2021
Most clients will be aware that we are permitted to remain open during the latest National Lockdown due to our Essential Service status for Intralace Hair Loss Management services only. Please do let us know if we can be of any assistance to you, even its just advice on the phone. If you have any general comments, please feel free to email feedback@lucindaellery.com
October 2020
A number of clients have contacted us worried about what happens if the UK goes into another lockdown.
Lucinda Ellery will remain open during any further national lockdown for essential Hair Loss services.
We have qualified as an Essential Service provider and are permitted to remain open for the Intralace Hair Loss Management services and will continue with our safety protocols. Please note this excludes Medi Connections (hair extension services) and Colour services until December 3rd 2020.
August 2020
All services are now available at Lucinda Ellery UK locations
13th June 2020
See our latest video on colouring your connections - we can't offer colouring work ourselves until the general hairdressers are allowed to reopen, and we recommend caution, but if you follow Clive's advice you should be able to disguise your colour problems until we are allowed to deal with them for you.
4th June 2020
We have reopened all UK locations.
The services we can offer are restricted to those relating to the Intralace System as mentioned in the 28th May update below. We hope to resume Medi-Connections and hair extensions from the 4th July.
We have been attempting to contact as many of our clients as possible but if you haven't received a call then please contact us for an appointment.
28th May 2020
We are pleased to inform you all that Lucinda Ellery now qualifies for the 'Exceptions group' who are permitted to offer medical / health services during Covid 19 in England and Scotland. We have therefore started to reopen our studios with a limited number of staff, while we prepare and organise our teams around the UK. However our phone lines will remain closed until Wednesday 3rd June while this preparation takes place.
Unfortunately we are unable to offer mediconnections or normal hair extensions until traditional hairdressing services are permitted again.
We are starting to implement a strategy of contacting our clients; we are firstly contacting clients who have been waiting the longest, with some clients having waited since late January for adjustment appointments.
We must request that clients do not visit any of our locations without a scheduled appointment as we have strict Risk Assessment guidelines for the number of clients we are permitted to see any one time. It is not possible to make an appointment at the studio for clients who are not scheduled into our diary that day.
We have a new safety protocol that needs to be adhered to by both clients and staff. We have also had a Risk Assessment prepared by an Independent Health and Safety consultant in preparation for our reopening. Once we have scheduled an appointment, a letter outlining the services available and safety protocols for Covid 19 will be emailed to clients along with a health questionnaire that will need to be completed before we can commence appointments within any of our locations. Please note, if you don't have a printer we can provide you with the questionnaire when you arrive.
We will reopen our phone lines on Wednesday the 3rd of June. If we have not called you by then, please do contact us to schedule your appointment. We are doing the best we can, but with thousands to call and email and a relatively small administration team, it's a difficult task to complete.
If you use a parting with your Intralace System and need this to be changed urgently, please let us know ASAP via email to info@lucindaellery.com with "Urgent Parting replacement" within the subject matter.
We look forward to seeing you soon
Lucinda, Micky, Dax, Chris and all the team.
11th May 2020
We very much understand that clients using our services are anxious. We know having your regrowth managed is extremely important even during this difficult time.
The U.K. government announced today that hair dressers are not able to reopen until July the 4th.
We do not consider our services hair dressing; our locations are D1 medical use where required. Lucinda Ellery Consultancy have formally requested consideration to be classified an 'Essential Service'. We recognise that our hair loss / hair thinning services are very important to our clients. We put the information required together along with the application a few weeks ago. The challenge we face is that the U.K. Government don't have a classification for 'Hair Loss Management'. However, we have been told, our application is being considered this week and we will receive a response in due course.
We wanted to let you all know that we are working flat out to obtain this 'Essential Service' status so we can reopen and help you all ASAP.
We hope to see you soon.
Lucinda, Micky, Dax and Chris.
28th April 2020
We are hopeful the UK Government will lift the shutdown during May.
Please note we are still on pause at the moment and cannot change or make any appointments until we know a firm opening date.
In preparation for our reopening we have prepared a safety protocol for clients and staff.
Please can we ask all clients use a Face covering (cover mouth and nose) and gloves when entering our locations and be used at all times inside the studio.
We ask that, if requested by the studio manager, all clients agree to have their temperature taken using an Infrared device before beginning their hair appoiintment. Anyone with a temperature higher then 37.8 and/or a cough will need to reschedule their appointment in order to help safeguard the health of the staff and other clients.
We will not have waiting facilities for clients or guests at this time and ask clients wait outside until we are ready for their appointment. We will also ask clients to please leave the studio at the end of the appointment without delay.
We will be suspending our drinks service until further notice however, we will have water and disposable cups available.
Clients will be asked to fill in a short questionnaire on arrival asking if they have been in known contact with anyone who has tested positive for Covid 19 or experienced any symptoms themselves in the last 14 days, if so they will be asked to reschedule their appointment.
We will be following Government guidelines and seating clients 2m apart or use screens where necessary.
We will not be able to offer any non-essential complimentary styling during our reopening period until further notice.
Our studio staff will be required to wear face covering at all times and wear gloves wherever possible. We will also provide face shields for studio staff when working close to clients faces.
We look forward to seeing you all soon.
16th April 2020
Following today's government announcement, the lockdown restrictions will continue for at least another three weeks before being reassessed. We hope there might be some better news about reopening then and will update you as soon as we have any information. In the meantime we hope the hints and tips below and on our Isolation Tips and Videos page are of benefit to you all and we'll be happy to receive any enquiries that are not already covered.
15th April 2020
We have been inundated with emails from our amazing clients both in the UK and USA with questions regarding how we will reopen, when will we reopen and in what capacity we will reopen.
The answer is we do not know at this time. We, like the rest of the globe are at the mercy of the virus and world leaders as to how and when everything will re open.
We will of course publish both on our website and social media as soon as we know a plan and when we can resume business as normal.
We are all together in this and are as eager as you are to resume some kind of of normalcy and to continue giving our clients amazing hair!!
For tips on how to manage your hair over this time please see our dedicated corona virus page where we have videos and details of how to secure your system. For live support please join our Facebook group 'Lucinda Ellery Lovelies' where our clients are super active sharing tips and keeping morale high!
We wish all our clients the best health and safety in this time and we look forward to seeing you all very soon!!!
**please feel free to email us at info@lucindaellery.com for additional questions but please note we cannot rearrange appointments until we have an affirmative reopening date**
2nd April 2020
The UK lockdown is due to be reviewed in 2 weeks and we are very optimistic that we will be able to re-open the studios as soon as the lockdown is over. We know that many of you will be keen to get appointments quickly and we will do our very best to accommodate everyone as soon as possible by opening extra days. Thank you for bearing with us through these unprecedented times and we hope you are staying safe and well.
Please email us at info@lucindaellery.com should you have any further questions.
Tape
For clients who need to order tape, please use www.holistique.co.uk, and www.hairdirect.com and www.amazon.co.uk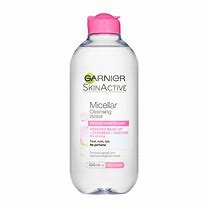 Removing Tape Residue
We recommend that you use Garnier Micellar water (make-up remover) as an alternative to the Isoproponal spray. It will remove tape/adhesive residue from your skin and from the Intralace System. It is widely available in supermarkets, chemists and online. You can use alongside facial/baby wipes, the two combined work really well together.
23rd March 2020
Due to the announcement from the Prime Minister and the First Minister of Scotland, we have taken the decision to close all UK Lucinda Ellery locations with immediate effect for at least 3 weeks due to the Coronavirus.
Please can we ask our clients to bear with us during such an unprecedented time.
Please email info@lucindaellery.com should you have any queries.
20th March 2020
We've added some tips for Intralace users who are in isolation and cannot access their usual maintenance appointments. Now includes a video on how to insert Kirby grips/bobby pins to best effect. The same page now also includes some advice for clients using Medi Connections or hair extensions.