The Intralace
™

Options
Intralace Minima
™
Introduced in 2012, the Intralace Minima™ is our latest exciting hair loss option. Designed for women with thinning or hair loss at the fringe, parting and crown area, this system is fully integrated with any existing hair and gives you the freedom to wash, brush and treat the hair as if it is your own. The Minima, which is extremely effective for thinning in the parting area, requires around eight appointments per year to adjust for the hair's natural growth and keep it in the correct position.
Intralace System Hair Parting
™
The Intralace System Hair Parting™ is a top section from the Intralace System™ that is used on its own. This option is designed for day use only and is applied to your existing hair using clips. The parting comes in two formats: Type A is a silk-based hair parting, which requires a fringe. Type B is a natural hairline parting, which can be used with any style. You can wear the parting with a full or partial fringe, without any fringe or even with the hair completely away from the face.
Intralace Minima
™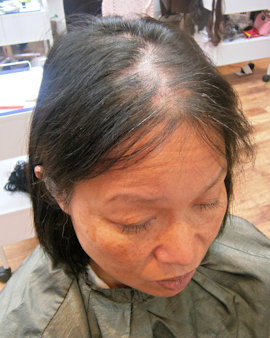 before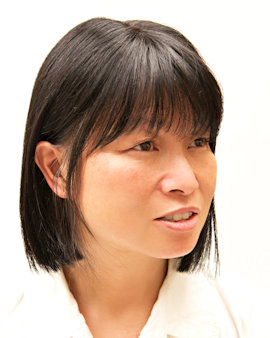 after
Intralace System
™
Designed for women with moderate to severe hair loss or thinning, this is our pioneering hair replacement prosthesis. It is constructed from a breathable mesh and integrated into your existing hair, without the need to cut or shave off any natural hair.
Lots of our clients find that the Intralace System™ is a highly effective way of managing both the later stages of hair loss and the short hair re-growth when treatment has finished.
To begin with, the Intralace System™ mesh is gently placed between your existing hair and the scalp. Intralace Panels™, made of ultra-fine mesh containing additional human hair, are then added to it to completely disguise any hair loss. To complete the look, the Intralace Parting™ is also added to the crown section. There are several different human hair partings you can choose from to suit your hair texture.
The beauty of this technique is the freedom it gives you, and you can take part in any number of every day activities and sports, even including swimming! Furthermore, the bespoke system enables you to wash, brush and style your new hair as you would normally, so gives you a huge confidence boost.
The Intralace System™ needs maintenance from our skilled team of technicians every six to eight weeks.
While this system is not a cure for hair loss or Trichotillomania, it does completely disguise areas of hair loss. In addition, your hair can continue growing under and through the Intralace System™, so if hair growth resumes, it can simply be removed.
Intralace System
™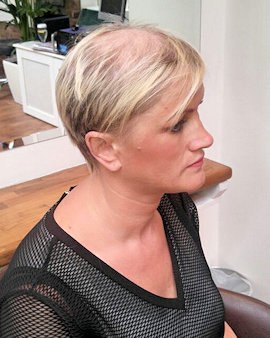 before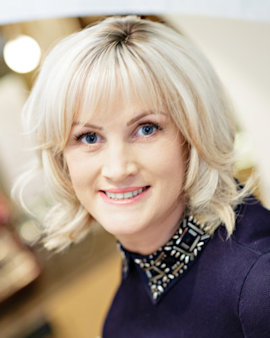 after
Intralace Free Wear System
™
Intralace Freeware System
™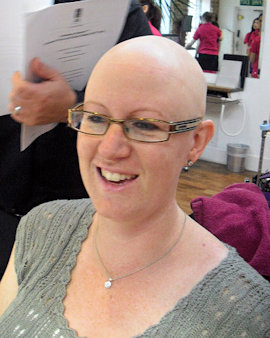 before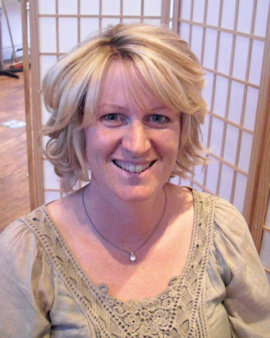 after