London: 0208 741 8224 Manchester: 0161 832 2857
Edinburgh - 0131 450 7142 Ireland Branch - more info!
About Lucinda Ellery
The Lucinda Ellery Consultancy was developed to offer women options to manage hair loss and hair thinning.
Lucinda Ellery
Like many women in the UK, Lucinda Ellery experienced hair loss at a young age as a result of Alopecia Areata (AA). Lucinda started research into helping women who suffered from hair loss or thinning hair in 1984. It became apparent that there were different techniques available; including hair replacement prostheses which could help change the lives of women with hair loss issues.
Women who have experienced hair loss know the impact it has on their day to day lives. It may be difficult for others to appreciate the effect such a condition can have.
Lucinda Ellery's passion and dedication to helping people with hair loss has resulted in a proactive approach to management options.
For some women, wigs and hair pieces may be the most appropriate way to manage their hair loss. For others using hair thickening products can be a manageable option. However these approaches to hair loss may limit normal activities. Although distressing, hair loss can be manageable with the right support and advice.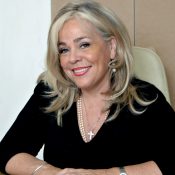 The hair replacement techniques and ultra fine hair extension (Medi Connections) at the Lucinda Ellery Consultancy are designed to be semi-permanent and work with your existing hair. This enables you to wash and style your hair as you please.
We hope you find our website helpful and that it inspires you to learn new ways of managing your hair.
If you are concerned about hair loss the first step is to have a diagnosis made by your GP or dermatologist.

Our locations
Conveniently situated in:
To arrange a private consultation at
The Lucinda Ellery Consultancy please call:
0208 741 8224 (London)
or
0161 832 2857 (Manchester)
or
0131 450 7142 (Edinburgh)