About Lucinda Ellery
The hugely popular and successful Lucinda Ellery Consultancy was created to offer women revolutionary solutions for managing hair loss and hair thinning.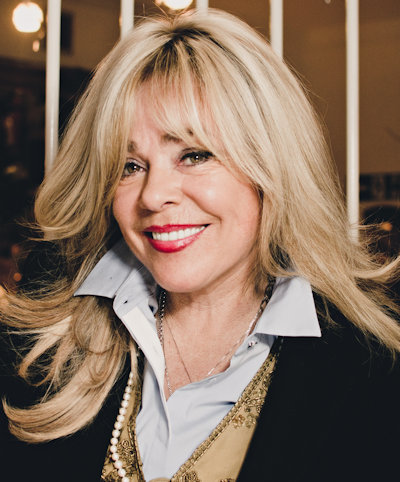 Lucinda
How the Company Started
Just like many other women in Britain, Lucinda Ellery experienced the physical and emotional turmoil of hair loss at a young age due to Alopecia Areata (AA).
In a society where looks can mean everything, Lucinda had first-hand experience of the effects that hair loss can have on a woman's life, and how many people do not fully comprehend the deep personal impact of the condition.
Lucinda's own personal challenges of using wigs on a daily basis inspired her to research how to provide women with more permanent hair loss solutions – something that could be worn 24 hours a day, something that looked natural and also that could be looked after like your own hair.
She first started working with hair extensions in 1984 and this enabled her to look after ladies who wanted to add more volume to their hair. She then met her first client with Trichotillomania and this meeting resulted in Lucinda creating and developing the revolutionary Intralace System™ which is now used by ladies managing various hair loss conditions.
UK Studios
Lucinda's passion and dedication to helping others resulted in a proactive approach, and she launched her first consultancy in London. As the facilities and clientele expanded, her daughter Micky and her sons Chris and Dax joined her and now take an active part in the organisation.
As the word spread women with hair problems came to her from far afield, even from overseas, but she also received many letters from people in other parts of the country who needed her help but found travelling to London difficult. This realisation resulted in the opening of further studios in Manchester, Edinburgh, Bristol, Solihull, and most recently in Southampton, and a current total of around 100 staff.
And the US too
Word of her work soon spread, and after a surge of interest from the US, she opened her first American consultancy in Los Angeles, and then a second in New York City in the heart of Manhattan.
Together with her family and dedicated staff Lucinda can now feel satisfaction that the hair extension and hair integration options offered at The Lucinda Ellery Consultancy have enhanced the lives of women around the world and she can continue to expand the reach to many more.
Everyone on the team at Lucinda Ellery hopes you find this website helpful and that you will feel inspired to embrace new methods of managing your hair.
Newsletters