The Lucinda Ellery Consultancy first opened our Manchester Studio in January 2010.  We had many ladies who had expressed their interest in using our services if we had a Northern location so due to high demand Lucinda Ellery arrived in Manchester!
Lucinda says:
"I fell in Love with Manchester in a nano second. It is a fun, bright, lively city and I adore it. Everything is so convenient – lots of great shops and restaurants. Our Manchester clients are fabulous and I have every confidence that our Manchester team are looking after each and every one of them. I so enjoy getting lots of positive feedback about our services and am delighted that we made the decision to bring our expertise to Manchester".
How to find us
The Consultancy is based at The Old Exchange Buildings 29-31 King Street in the heart of Manchester city centre. Manchester Picadilly train station is approx a 15 minute walk from us. It takes approx 30 minutes to get from Manchester Airport to our Studio. We work Tuesday to Friday from 9.30am until 6pm and on Saturdays from 10.30am until 5pm.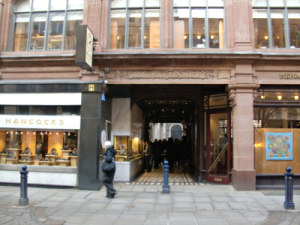 Our Manchester Team
We currently have a team of 11 at our Manchester Location. Domonique is our Studio Manager and she first starting working with us in our London Studio in 2007. Domonique says:
"We are all very down to earth and try to make clients feel like part of the family. It is important to us that our clients feel comfortable. We enjoy seeing the same faces and of course welcome each and every new client. There is lots of singing, banter and laughter! We work hard but we also get great job satisfaction"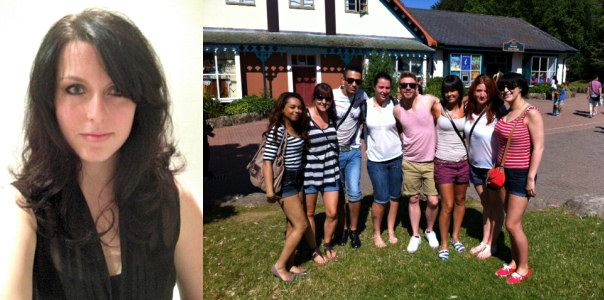 Services available at our Manchester Studio
Our Manchester Studio offers the same range of services as our London Studio to include the initial application and the maintenance appointments for The Intralace System, The Intralace Minima System and The Intralace Freewear System. We also offer all services for our Professionally applied hair extensions and our Medi connections to include application, maintenance and aftercare appointments. We offer a colour and styling service for our hair integration and hair extension clients.
Consultations to discuss hair extensions can be booked Tuesday through to Saturday. Consultations for ladies with thinning hair or hair loss concerns can be booked on Thursdays and Fridays.
All appointments need to be booked by telephone 0161 8322857.

Celeb Spotting at Lucinda Ellery Manchester
We have looked after some high profile Clients to include Kym Marsh from Coronation Street, Jorgie Porter from Hollyoaks and ex Emmerdale and Dancing on ice star Roxanne Pallett.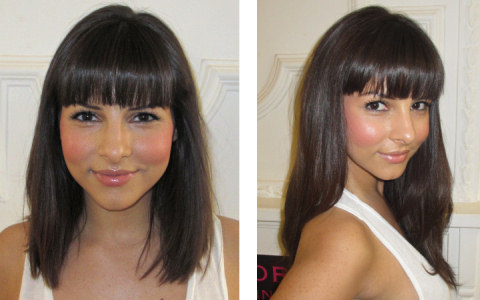 What our clients say about us
We really enjoy all the positive feedback we get in the form of emails, cards and letters. It is very rewarding to know that our clients feel well looked after at their appointments. You may be coming to Lucinda Ellery Manchester because you would like to change your hair using our professionally applied extensions or you may be coming because you are worried about your thinning hair or hair loss. We have different options for different hair scenarios and a personal consultation will determine which of our techniques would be the most suitable for you.
Here are some snippets of the recent feedback received:
"I just wanted to pass on my thanks to Dominique and her team in Manchester. I was very nervous about my first appointment but I really love my new hair and the confidence that it has given me. My partner says it makes me look 10 years younger (must be good!). Am looking forward to my next appointment and thank you again for making me feel so welcome", Ghitta, Cheshire.
Chris and Lucinda, can you please forward my comments to the Manchester team. I was with them two weeks ago for an all day appointment getting my new Intralace done. I was really looking forward to it as it is something that I have thought long and hard about. My new hair has restored my femininity and I feel like a new woman. Thank you to Lucinda for her honest consultation. Thank you to Dominique, Tom and the rest of the team in Manchester for giving me these glorious locks and for making the appointment so enjoyable. They are a credit to Lucinda Ellery" Barbara, Belfast