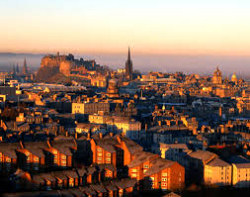 "Edinburgh – This is a city of shifting light, of changing skies, of sudden vistas. A city so beautiful it breaks the heart again and again."  – Alexander McCall Smith

Lucinda Ellery opened the doors of her Edinburgh consultancy in August 2013! Although we had ventured north to some extent in opening our Manchester consultancy some 3 years prior, we were still inundated by enquiries from Scottish clients asking if we had any plans to open something closer in proximity. Due to this high demand we visited Edinburgh and it was love at first sight. The people, the Scottish charm and the most beautiful city steeped in the most stunning history and culture……… and as they say the rest is history.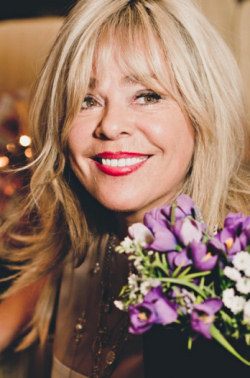 "I love Edinburgh, I love everything about it… our team, our clients, our studio… It is such a pleasure to visit! Whenever I go to our Scottish location I always leave with a smile and it is always at that moment that I realise what a fantastic decision we made in opening this location. As with any new studio, it takes time for all the pieces of the puzzle to fall into place, however I can confidently say we have one of the best teams in Edinburgh, clients always leave happy and the cards, letters and calls I receive from our Scottish ladies really is testament to this" – Lucinda Ellery.
Meet the team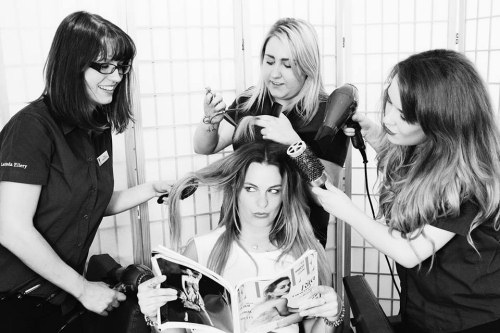 Megan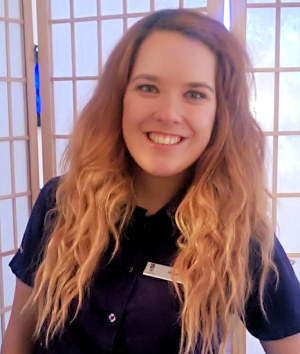 Megan is our latest addition to the Edinburgh team but we are growing as this location gets busier so don't be surprised to see one or two new faces next time you stop by!
What is your role at L.E?
I work as an assistant at Lucinda Ellery, but have recently started training as a lead technician
What do you like about working at L.E?
The best part about working at Lucinda Ellery has to be the clients. I am inspired everyday by these gorgeous strong ladies. I love catching up with them every six weeks and hearing all the latest. I also love working with the amazing Edinburgh team. I haven't stopped smiling since I started working at Lucinda Ellery.
What do you love about Edinburgh city?
I love Edinburgh so much, it is a beautiful city. I love how I can take a ten minute walk from my house to the most beautiful beach! I love the castle (of course!) and all the gorgeous buildings around the city. I love how there is so much history, everywhere you go there is always a story to go with it.
Where is your ideal holiday destination?
My ideal holiday destination would have to be California. I've always been fascinated with America since I was a 'wee' girl and it has always been a place I've always dreamed of going. My partner and I are planning a trip to California next year so hopefully everything goes to plan and I get to live the dream.
Services available at our Edinburgh Studio
Our Edinburgh Studio offers the same range of services as our London Studio to include the initial application and the maintenance appointments for The Intralace System, The Intralace Minima System and The Intralace Freewear System. We also offer all services for our professionally-applied hair extensions and our Medi Connections to include application, maintenance and aftercare appointments. We offer a colour and styling service for our hair integration and hair extension clients.
Consultations to discuss hair extensions can be booked Tuesday through to Saturday. Consultations for ladies with thinning hair or hair loss concerns can be booked on specified dates. For more information please call our Edinburgh Studio.
All appointments need to be booked by telephone 0131 526 3222.
How to find us
We originally opened in Dundas Street, but later moved to 11A South Charlotte Street. Our central location means getting to us couldn't be easier! If you are coming by train then either Edinburgh Waverly or Haymarket can be used – they are both around 10 minutes walk away. Edinburgh International Airport is a mere 30 minute drive away! Directions. Our studio is open 9-5.30 Tuesday to Friday and 9-4.00 Saturday.
Edinburgh client Hilary – how visiting the Edinburgh studio changed my life… and my hair!
Having spent all of my adult life trying to cope with thin hair, I put Lucinda Ellery in my telephone book after watching a Documentary 'Girls on the Pull' aired on 16th July 2010 on Channel 4.
Over the years I would buy every hair product there was on the market proclaiming to thicken hair, all to no avail. As a retired registered general nurse I have always been interested in health and well being, taking vitamins for hair and nails over long periods of time.
I knew I had a good varied diet and that my health was at its optimum, so I knew my increasingly thinning hair was due to my genes. I suddenly stopped looking for a reason why my hair was thin, I knew I had inherited this embarrassing, soul destroying, condition from my mum.
I was so envious of others with thick hair; "oh if only", "if only I had hair to style", "to brush", "to allow my granddaughter to play with. I would position myself at any social gathering, even at work to try to hide my parting which got wider as the years went on. These feelings never left me, it went on day after day.
I remembered putting Lucinda in my telephone book, looked up the web site and then read that there was a brand new consultancy in Edinburgh within driving distance. I arrived at The Salon on 22nd April 2014 not expecting to see Lucinda, but all of a sudden Lucinda was there to do my consultation, the surprise was so amazing, one that I will treasure forever.
Within a week my Intralace was in place. The whole experience was the best most positive thing I have ever done. The day for me was full of excitement not knowing what to expect. I would say I was happy, apprehensive, but feeling at ease immediately on arrival. I took a magazine picture of how I wanted my hair. Robyn, I knew straight away had a gift for just knowing how I wanted my hair styled along with the colour team who got the colour so good right down to the roots.
My daughter 'gasped' when she saw me that same evening. I thought "oh dear" but in fact she gasped because of how natural it was and she could not believe that the parting was not mine. From then on I have been adjusting to life with hair and trying family, friends and neighbours out to see what they notice. What I get is "I like your hair the way you have it" "It really suits you" "Your hair is lovely" to just nothing said. My clothes I know look smarter so I can now wear items not worn. There is now real pleasure in going out in company rather than my mind being taken over with 'my hair', 'my hair' and always that feeling of being inferior.
My husband is very ill and already I know I can cope with looking after him, hospital visits, whatever lies ahead, in fact it is making me a better person.
I am truly overwhelmed for how I feel, I am just so grateful to have come into contact with such wonderful people who have made my life very different in that I am no longer self conscious.
Hilary