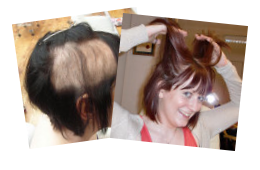 Last week, we continued a new tradition we've had in place for the past few years by hosting 'International No Pulling Week'.
The week looks to raise awareness of a condition called Trichotillomania, or TTM for short, which affects around 110 million people worldwide. We think it's staggering that so many people around the world are touched by TTM yet so few seek treatment for it – latest figures estimate that this is less than 1 in 10. The condition is actually more common than bulimia and No Pulling Week helps us to raise awareness of this little-known problem.
For those of you who aren't too sure what TTM is, it is a disorder where sufferers feel compelled to pull out hair from their head, eyelashes, or even body to deal with personal emotion, stress, anxiety. It can be described as a 'coping' mechanism and, as I like to call it, a method of 'self-calming'.
I have worked for 25 years to find ways to lessen the impact that TTM has on women's lives. Like any condition of this kind, it is worse when sufferers are feeling anxious, stressed or lacking in self-confidence; so by having fabulous looking hair, we can try and minimize these feelings and offer hair styling and support in a safe environment.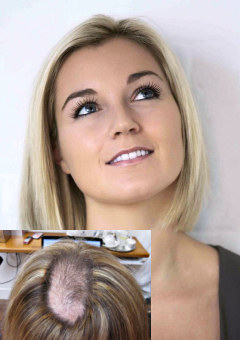 Therefore with all the above in mind, we wanted to ensure International No Pulling Week got the attention it deserved in the media – you may have seen some of the pieces on our Twitter and Facebook channels but we were thrilled with the debate it raised. We kicked off the week with two pieces in Ok and Look, with the latter featuring one of our ladies who we've been working with for a while – Katie Neiman telling her story about how she first started pulling when she was at university. She also told her inspirational story on the Daily Express Online.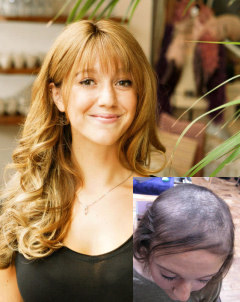 Another client who sought our help was Phoebe Ottomar – just 19 years old, Phoebe started pulling out her hair at the tender age of 8, and her incredibly brave story was featured on the likes of the Mail Online, Cosmopolitan online as well as in Phoebe's local newspapers.
A very special mention also needs to go to Charlie Suggett – aged 25, Charlie came into our London studio to film a piece for Channel 5 News. The health reporter, Catherine Jones, spent a few hours at our studio, interviewing Charlie and hearing how TTM had affected her, while I talked about how our pioneering Intralace system can make a difference – if you haven't seen the piece already, make sure you watch it here.
While International No Pulling Week has now drawn to a close for another year, our work to continue to help women with Trichotillomania continues. As I've outlined, for many women, the first, and biggest step is admitting to themselves that they have a problem so if anyone reading this thinks they might suffer from TTM or knows someone who needs help or advice, don't suffer in silence – please visit the Trichotillomania pages on our main site.
Lucinda