Hair extensions are more popular than ever thanks to celebrity users including Victoria Beckham, Cheryl Cole and Britney Spears. We would all love the naturally luscious locks of Kate Middleton but more and more of us are now using hair extensions to transform the way our hair looks.  As the name implies, you can use them to extend the length of your hair but, of more relevance to anyone suffering from thinning hair, you can also use them to add volume.
However there are plenty of stories in the press about damage caused by extensions, often with dramatic pictures of celebrities showing bald patches. And particularly anyone who is already suffering from hair loss may be worried by these stories. So what's the truth of the situation? Lets take it from the beginning.
What are hair extensions? How are they applied?
Hair extensions are lengths of real or synthetic hair that are attached to a person's own hair to add volume or both volume and length.  The new hair is attached to your own natural strands quite close to the scalp.  There are a number of different systems for attaching them, with varying claims made for each, but the most popular tends to be bonded extensions and that is our preference too – though we use an  adhesive which is softer than most.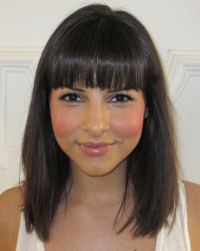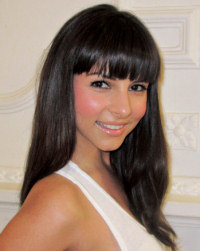 Will my own hair be safe?
Due largely to the occasional negative press articles, some of which are doubtless caused by journalists trying to drum up celebrity drama stories, some people are cynical how about safe extensions are. There's no doubt that if they are not applied by a professional who is experienced in using them, and if they are not looked after properly by the wearer, then they can look terrible and sometimes cause damage. But with expertise and if reasonable care is taken then they should be both safe and attractive.
Careful application and maintenance
If you have naturally fine hair then it's important that your extensions are a suitable weight so that your own hair can support them and so that everything looks natural. A good hair studio should also give you after-care advice on how to look after your new extensions and ensure your own hair stays in good condition. Any hair that is not growing from the root needs some extra tender loving care, so extensions need to be looked after too – using the right shampoo and the right conditioner.
When extensions are applied properly there is virtually no reason why they would damage your hair – many women use extensions to achieve a desired length with no adverse effects whatsoever. Ladies with fine or thinning hair often choose to use extensions to add volume to their hair and this is a useful part of our range of techniques for helping them look their best.
Removal is as important as application
It is just as important that the removal of your extensions is carried out by a professional so that they are carefully and painlessly removed without causing any damage to your own hair. Don't be afraid to ask about the procedures used for the particular attachment system being recommended.
Where is the best place to go for hair extensions?
It is important to visit a reputable salon and you should be offered a consultation as the vital first step.
In recent years the demand has been mostly for real or human hair as opposed to synthetic. There are different types of real hair that can be offered so it is important to have the opportunity to both see the hair and also to ask questions about the source of it. You will also need to know about costs and the colour options available to you.
Ensure that both you and the salon are aware of the main purpose of the extensions – volume or volume and length – the consultation should confirm how many extensions you would need to add volume to your existing hair style, or how many to add both volume and length.
Enquire about having some "test extensions" applied. The market leaders in hair extensions will normally do this as part of the initial consultation – it is where some (2 or 3) extensions are added to assess if your hair is suitable. This will also allow you to experience how the attachment method feels to you. Do they feel as if they would be comfortable to sleep in? If not then that method may not be suitable for you and you should find an alternative salon.
Be Realistic
There's no doubt that well-applied and styled extensions can transform your looks, but particularly when using them for the first time it's advisable to be realistic, or you may be tempted to use too much weight or find that they require too much care. Once you're comfortable with them and sure of the expertise of the salon applying them then you can start to experiment with more ambitious changes of style.
Perhaps some of the Disney Princesses gave us unrealistic expectations about our hair but having professionally applied extensions does give us more options for looking good!